Seacret's New Product Line Fights Aging Effects with the Power of Gold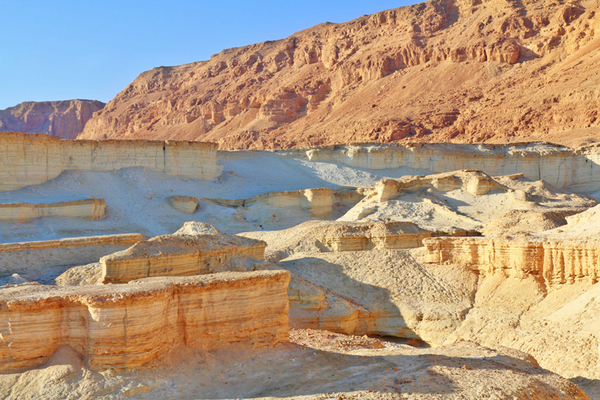 Seacret, the leading cosmetics brand renowned for its use of natural Dead Sea resources, announces a prestigious new line of mineral-based anti-aging products: the Recover Gold Line – infused with 24-Carat gold.
World renowned Seacret™, a prominent manufacturer of skin care cosmetic products based on Dead Sea Minerals and ingredients has launched a new line of Recover skin care products – gold products. The series of cream, serum and masks, has recently been released to the market and is available for purchasing on Seacret's website. The Recover Gold Products line offers a unique blend of 24-Carat gold, infused into products rich with natural ingredients: Dead Sea minerals, Vitamin complexes and plant extracts.
The Golden Cycle
The Recover series provides a matchless effect of skin elasticity, nourishing rejuvenation with a youthful perfection and radiant glow. A few of the products have gold micro-particles in them, providing a transparent look. The Recover Gold Products series works to break the aging cycle and diminish the appearance of wrinkles and fine lines.
As with most of Seacret's products, the Recover Gold Products are produced using Dead Sea minerals and salts, bringing the healing power of Dead Sea ingredients to the products. Seacret's Gold Products include: Recover Gold Core Timeless Dual Action Mask , Recover Gold Core Timeless Moisturizer, Recover Gold Core Timeless Face Serum and Recover Day Masque, for recovering the skin's youth and beauty.
About Seacret:  Seacret™ is a high-end, high quality cosmetics manufacturer, drawing the power of its skin care products from the unique qualities of Dead Sea minerals and salts. Seacret believes beauty and health are closely entwined and create carefully blended formulas, designed to nourish the skin through a process of cell renewal, blood flow stimulation and an altogether healing effect. The Dead Sea ingredients are empowered by vitamin complexes and other natural ingredients like honey, olive oil and plant extracts.