about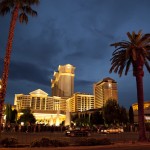 Welcome to Colorado hotel!
Here you will find the perfect combination of relaxation and tranquility , a host of treats and quite a few attractions.
Colorado hotel invites you to take part in the community of his guests and enjoy a wide range of modern facilities and modern , high quality service and targeted solutions to each client to provide the various needs .
The hotel unique in its service and great availability .
The hotel staff is very professional team with extensive experience in the hotel industry . This team is carefully selected to offer hotel guests the best and most professional .
The hotel is designed in a futuristic style , but also incorporates elements of the twenties and forties . This special combination reflected the special rooms It offers , along with a selection of luxurious suites and various amenities .
The hotel , located in one of the most visited cities in Israel , Tel Aviv, offers easy access to all the attractions which But simultaneously also the possibility to enjoy trips out of town , to the more remote areas .
The hotel fits both tourists Israelis and tourists from abroad Also offers services to business owners who are looking for a suitable place to stay , at work or while on vacation .